copy-of-the-hustle-kit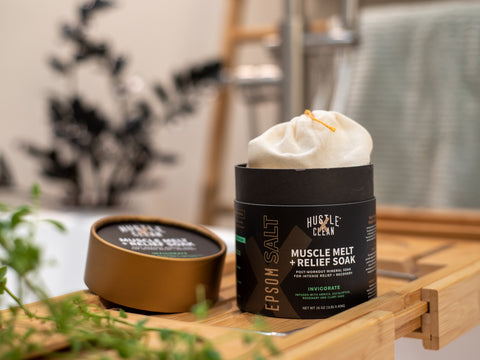 Soak in the self care
with epsom salt and essential oils
Giving it all you got includes giving yourself time to recover. This powerful, all-natural soak delivers a whole body, head-to-aching toes pause and soothes deeply sore muscles.
CLEAN INGREDIENTS
That nourish & replenish
Aloe vera, witch hazel, & vitamin E give your skin the nutrients it deserves with none of the harmful stuff it doesn't. Paraben free & sulfate free, plus we never ever test on animals.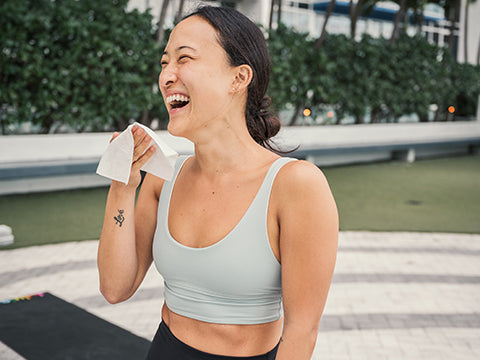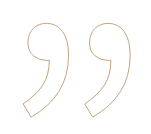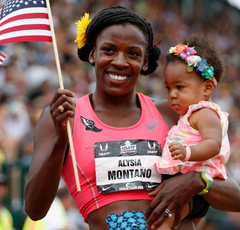 I'm a 24/7 athlete and 24/7 mom. Having the body wipe with me whenever I go... It's a lifeline for me.
Alysia Montaño
US Olympic Athlete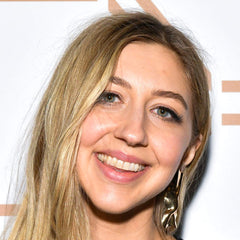 It's getting hot and sweaty in NYC and having these in my purse will really help!
Heidi Gardner
Actress & Comedian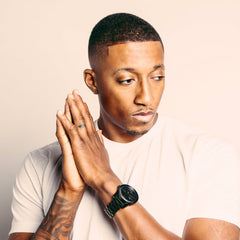 It cools me down and freshens me up, then I'm ready to go and meet people. I don't know what I'd do without it.
Lecrae
Hip Hop Artist
Looking for more?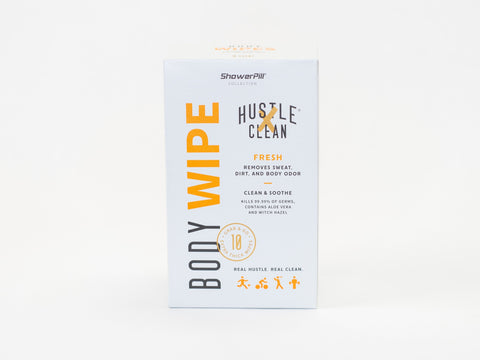 The Body Wipe
Made by athletes to cleanse and refresh, The Body Wipe is your #1 workout, travel, camping and life companion. Big enough and tough enough to clean your entire body, this wipe hooks it up when you hustle so hard, there's no time for shower. Goodbye, funk...and hello, clean!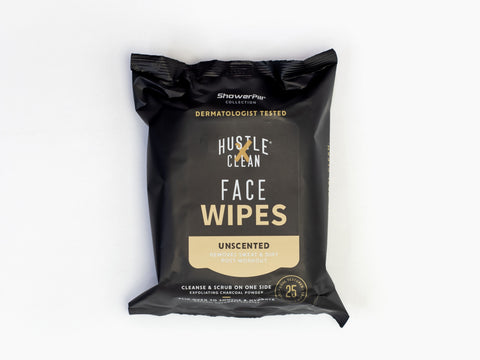 The Face Wipe
Leave your skin feeling cleansed, moisturized and renewed every time you work up a sweat without ever having to wash your face. With charcoal powder, aloe vera and cucumber, this dual-sided wipe first removes sweat and dirt then soothes and hydrates your skin.